I am so glad you stopped in to chat. It is time for tea. I have fresh scones in the oven and the water is in the kettle. I thought we could sit for a spell and chat about the weather....we are in the middle of an ice storm. Hot tea is the best on such a cold and dreary day. I had a chance to finish my mini tea quilt, so we can use it for serving our tea time today....
I used the decorative stitches of my Embroidery machine as part of the quilting of this project. Then I filled up the white spaces with a wandering stitch on my quilting machine. A coordinating quilt tape around the edge finished it off and it is ready for our tea time.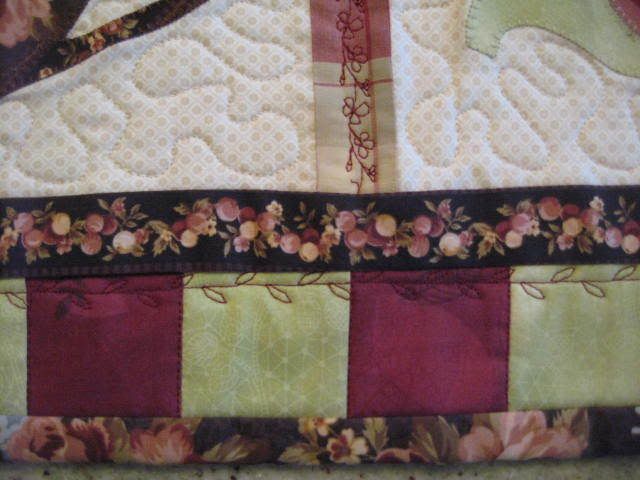 Enjoy your tea and scone....and please stop by anytime...my door is always open!